---
MD
eyes
 - Macular Defence for Eyes
MDeyes is an Australian Made macular health formula based on clinical research into nutritional supplementation in eye health.  This high quality supplement delivers a complete Once Daily dosage and is available as either a convenient and affordable Once Daily soft gel capsule, or as a great-tasting Once Daily powdered orange drink.
Macular Health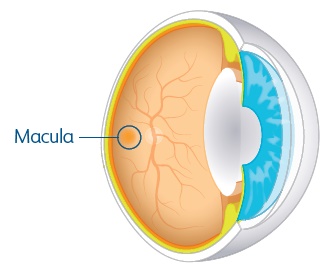 The macula is a small spot in the centre of the retina that processes sharp, clear, central vision. When you look directly at something, light is focused on the macula, allowing you to see detail and colour. Reading, driving, watching television, recognizing faces – all of these abilities are dependent on a healthy macula.
Research indicates antioxidant nutrients and Zinc, together with Lutein and Zeaxanthin, may help defend against free radical damage to the macular region and help support the protective macular pigment of the retina.
MDeyes Macular Defence Formula
Provides nutrients that support the protective macular pigment of the retina

Maintains overall eye health
This section doesn't currently include any content. Add content to this section using the sidebar.